Recently, I did a small project based on experiments from the book the Game.
It involved walking up to strangers and asking them to write down their vision for the world.
I was with a couple other people in a food court area, and we saw a thin, poorly dressed, angry-looking man in his thirties sitting alone at a table.
No one wanted to approach him. They were scared not just of getting rejected, but that he'd be mean to them.
So of course I approached him.
To my friends' surprise, he agreed to write down his vision for the world.
His dream for the world: "I wish people would be friendlier."
He'd just moved from another country and he felt alone.
So this man, who everyone was afraid to speak to, just wanted to meet people. Soon, we were having a great conversation.
Besides offering a lesson in not judging others, it made me think about one of the most important things I learned over the last decade:
Life is fun when you open your mouth.
So I'm sending this email to encourage you, whether you are single or in a relationship, whether you have few friends or you're overloaded, to overcome social anxiety and do the simplest thing:
Get to know the fellow human beings whom you're sharing this planet with.
Kobo Abe, the Japanese writer, once told an interviewer that his works were tied together by the theme of social isolation. "The city is the place where people first had to deal with a stranger who is not an enemy," he said. "I think they still have not succeeded completely."
So let's start succeeding.
The people you brush past every day are not your enemies, nor are they your judges or critics. They are potential friends, lovers, collaborators, teachers, or employers who you are missing out on.
How often do you stand in silence in a crowded elevator?
How many times have you sat on an airplane, a bus, or the subway and ignored the human being right next to you?
How many times have you stood in line, impatiently waiting for your turn to buy something, when you could have been striking up an amazing conversation with someone just inches away from you?
Some of you are here because you read The Game. This is where The Game begins. In fact do this often enough, and you may not need much else.
The New York Times wrote yesterday that suicide rates in the country had reached an all-time high, surging by over fifty percent since 1999 for middle-aged people.
One expert interviewed said that she believed the cause is increased social isolation. She noted that in 2005, unmarried middle-aged men were 3.5 times more likely than married men to commit suicide (and unmarried middle-aged women were 2.8 times more likely to kill themselves).
Fortunately, the prescription for this disease is the best medicine there is: Talk to other people.
You may be thinking:
"I'm awkward."
"What if no one wants to talk to me?"
"I don't know what to say."
"I'll probably get rejected."
Who cares!
As with anything else you don't have practice with, you may not be natural or comfortable approaching people at first. But with practice, you will soon discover that unlike Kobo Abe's quote, the enemy is not actually other people. It is you.
It is the lies you tell yourself that you believe: that you're not [fill-in-the-blank] enough.
News flash: Almost everyone feels the same way.
So now you have something in common with them.
Go meet them.
In fact, this is not even a new skill for you. It's something you did when you were much much younger, with no fear whatsoever.
So here are Ten Truths that will help you today.
I've given them a pretentious title to get you to take them seriously. Because they will change your life.
THE TEN COMMANDMENTS OF OVERCOMING SOCIAL ANXIETY
1. No one is watching you approach and judging you for it. They are just as worried about being judged and criticized as you are.
2. Let go of your outcome, whether it's a phone number or social validation. If you want nothing out of the interaction other than to speak to someone else, you have a 100 percent chance of succeeding as soon as you utter something.
3. Don't worry if you're shy or nervous when approaching; people will be nicer to you because of it.
4. A rejection is not a comment on who you are as a person. It is simply feedback on something you did.
5. Instead of being outcome dependent, be learning dependent
6. No one will say anything as insulting, mean, and cruel about you as the things you tell yourself.
7. Know that wherever you go, you are accepted. And if you don't know it yet, then act as if it's true until experience proves it.
8. More people than you could possibly imagine are looking to meet you.
9. The only failure is not approaching. Because the pain and disappointment of letting yourself down is much greater than anything someone else can say.
10. And, finally…life is more fun when you open your mouth!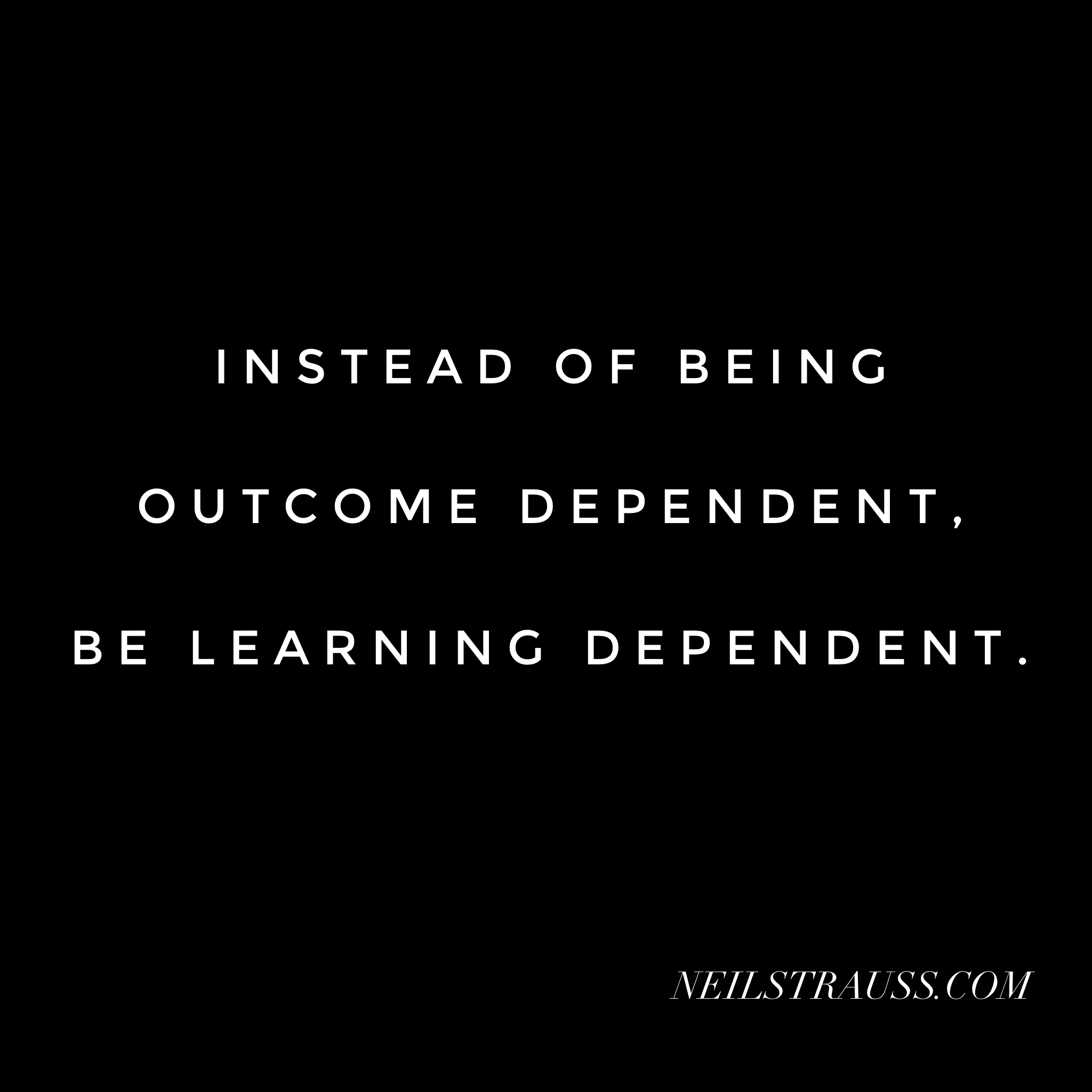 This may be one of the easiest and quickest way to improve your life.
It may lead to a new job, investor, or opportunity.
It may lead to learning something you didn't know before.
It may lead to a new romantic or sexual relationship.
It may lead to a new best friend.
It may lead to a new life experience.
It may lead to a really interesting conversation.
It may lead to a boost in self-esteem and confidence.
Or perhaps you will be the one to change your approachee's life.
And if you truly take this post to heart, it will lead to all of these things.
Now, some of you may be thinking, "But what should I say?"
The answer, if you've truly let go of your outcome, is: Whatever you want to say.
Nothing's wrong, as long as you're not violating someone's personal boundaries.
(This means that if someone conveys that they don't wish to be spoken to, whether verbally or non-verbally, that you respect their personal space. You're obviously all intelligent enough to know that we're not talking about catcalling or harassment. We're talking about creating a genuine and comfortable moment of connection: The recognition of a person's existence, from one human being to another.)
Try: Hi.
Or: Hey.
Or even: Hello.
Your mission: Say one of these words to ten people today with a warm smile. And–this is key–don't expect anything in return.
Do just that little. And I can guarantee that you just made the world a better place—and you'll feel good for having done so.
And, finally, you may be wondering "What should I do if I want to say more than hello?"
Say anything with genuine curiosity and interest.
You'll be amazed at what unfolds.
Be sure to post your experiences with the Hello Mission and any other people you meet this week in the Comments section below to motivate others or if you need some feedback.
Sometimes the smallest things can yield the greatest results.