I read a lot when I was young. And now that I'm a father, I make it a priority to read with my three-year-old son Tenn every chance I get.
Since my book collection doesn't exactly pique my son's interest (yet), I asked you readers what books your children enjoy the most.
…and your response was overwhelming!
It's inspiring to see that so many of you have fond memories of being read to as a kid, learning to read and enjoy books yourselves, and eventually reading to your own children.
So instead of letting your recommendation responses get buried in a sea of Insta-comments, I decided to post some of the highlights here on the blog.
(And let it be known that if I ask you for your recommendations for something, tell me WHY….and you might get featured on the blog too.)
But First…Try This:
1)   Take your children to the book store or the library.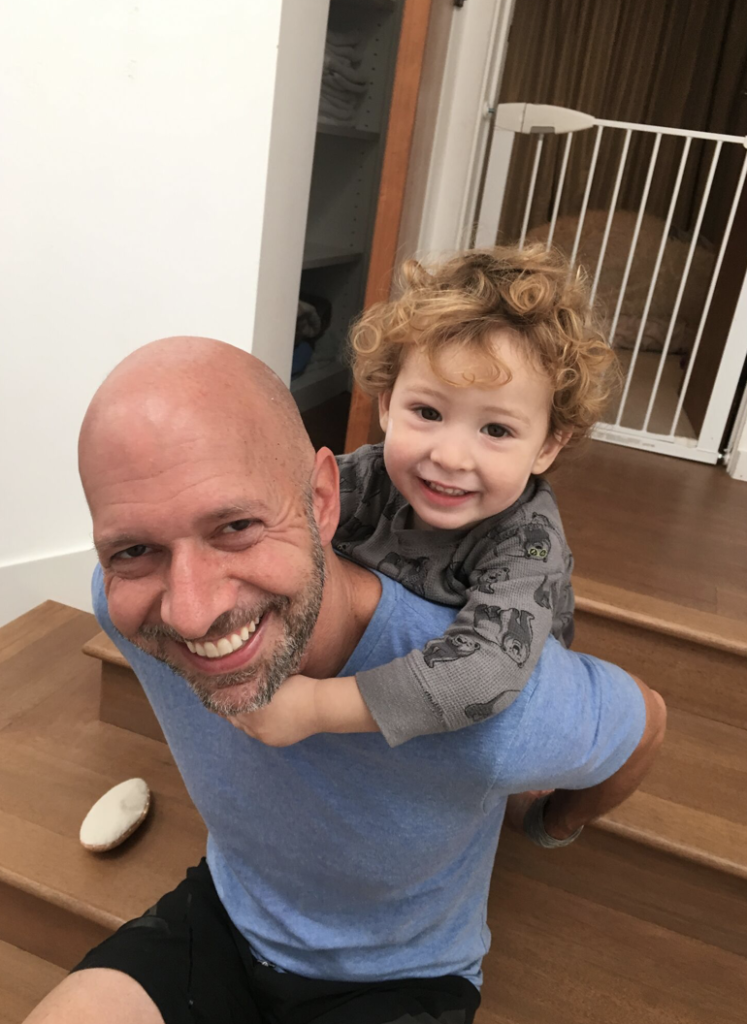 2)   Get your children the books that you read and enjoyed when you were young.
3)   Tell them why you loved the books you picked out.
4)   Seriously, do this.  It's a great way to connect with your kids.
Even if you don't have children, perhaps the list of books below will help you connect with the kid you used to be.
Please bear in mind that the listed books below are not organized by recommended age, and I have yet to read all of them myself—so make sure to do your own vetting for what's most appropriate for your children.
Passionate Reviews from Readers
The Sneetches and Other Stories by Dr. Seuss:  Neil, the single most important book that I've ever read to my daughters is The Sneetches. It applies to absolutely everything we see in the media today. And life. Round and round the Sneetches go. Recommended by reader choktaw
Matilda by Roald Dahl. Instilled a healthy suspicion of authority. Recommended by reader Matt Tuckey.
The Little Prince by Antoine de Saint-Exupéry:  A book on reminding you to never forget your inner child while you grow up. A book for kids and adults alike. Recommended by reader Hille Stellingwerf.
What Is A Thought? by Jack Pransky:  This book is perfect to explain to a young person the way we work as human beings and the role that thinking plays in our lives. Recommended by reader trillyzane.
Key to the Treasure by Peggy Parish:  I had it read to me when I was little and it was the first "big kid" book with chapters I read myself. I still have my cherished hardback copy. It's the reason I love a good mystery. Recommended by reader primalmunki.
Andrew Henry's Meadow by Doris Burn:  Bunch of kids run away from home and each builds themselves a 'home' in the woods. Recommended by reader cigarettesandgasoline 
The Twelve Dancing Princesses by The Brothers Grimm. When I was growing up, I read The Twelve Dancing Princesses over and over and over. It's a story by The Brothers Grimm, so something horrible probably happens that I don't recall.  Although, that probably would have been why I enjoyed it so much.  Recommended by reader ami.hendrix
Books by Astrid Lindgrin:  One of my favorite children's book authors is Astrid Lindgren. She was Swedish, but most of her works are translated into English. All of her main characters are strong-willed and out of the ordinary. Recommended by reader jeanette75_hans.
Sam's Sandwich by David Pelham: The book is shaped like a sandwich and Sam has put surprises in each layer for his sister. Also, The Sign Of The Seahorse by Graeme Base. Beautifully illustrated, rhythmic prose. Set in an underwater town where everyone lives in harmony until a gangster fish takes over. Deals with pollution and the little guy taking on the big guy and winning, in a fun way. Recommended by reader kazcubbins.
Finding Winnie: The True Story of the World's Most Famous Bear by Lindsay Mattick: The true story of Winnie the Pooh. Heartwarming and true! Recommended by reader sgl608.

King Matt The First by Janusz Korczak:  Maybe when Tenn is older, King Matt the First.  A sad story. I read it when I was in 4th grade, cried and felt like it moved me. Since then I've begun reading deliberately. Great material for empathy. Recommended by reader Ruth Pelet.

Books with Great Lessons and Take Aways for Children—A list shared by a reader who is a kindergarten and first grade teacher:
Red: A Crayon's Story by Michael Hall
Swimmy by Leo Lionni
Rainbow Fish by Marcus Pfister
Have You Filled a Bucket Today? by Carol McCloud

Enemy Pie by Derek Munson

City Dog Country Frog by Mo Willems

Smallest Girl in the Smallest Grade by Justin Roberts

Zero by Kathryn Otoshi
Voices in the Park by Anthony Browne
The OK Book by Amy Krouse Rosenthal

My Many Colored Days by Dr. Seuss
If Everyone Did by Jo Ann Stover
Extra Yarn by Mac Barnett

Stick and Stone by Beth Ferry
Did I Ever Tell You How Lucky You Are? by Dr. Seuss

Tacky the Penguin by Helen Lester
Most People by Michael Leannah
The Book of Mistakes by Corinna Luyken
Rulers of the Playground by Joseph Kuefler
Hello my Name is Octicorn by Kevin Diller and Justin Lowe
A Bad Case of Stripes by David Shannon

Giraffes Can't Dance by Giles Andreae

Children's Short

Picture-Book Recommendations from Readers
Life Doesn't Frighten Me by Maya Angelou
Put Me In The Zoo by Robert Lopshire
Love You Forever by Robert Munsch
Knuffle Bunny by Mo Willems
Don't Let The Pigeon Drive the Bus by Mo Willems
The Story of Ferdinand by Munro Leaf
The Stinky Cheeseman and Other Fairly Stupid Fairy Tales by Jon Sciezka
In the Night Kitchen by Maurice Sendak
Where the Wild Things Are by Maurice Sendak
The Little Engine That Could by Watty Piper
Hop on Pop by Dr. Seuss
Rainbow Fish by Marcus Pfister
Are You My Mother? by P.D Eastman
The Trumpet of the Swan by EB White

I Want My Hat Back by Jon Klassen
The Day the Crayons Quit by Drew Daywalt
The Day the Crayons Came Home by Drew Daywalt
The Giving Tree by Shel Silverstein
Frog & Toad Series by Arnold Lobel

The 500 Hats of Bartholomew Cubbins by Dr. Seuss
Sylvester and the Magic Pebble by William Steig
Danny, Champion of the World by Roald Dahl

Real Cowboys by Kate Hoefler
Alligator Pie by Dennis Lee
The Snowy Day by Ezra Jack Keats
Harold and His Purple Crayon by Crockett Johnson
Yertle the Turtle by Dr. Seuss

The Very Hungry Caterpillar by Eric Carle
If You Give a Mouse a Cookie by Laura Numeroff
The Tickle Monster by Josie Bisset
Guess How Much I Love You by Sam McBratney
Something Good by Robert Munsch
Blueberry Girl by Neil Gaiman
Min-Yo and the Moon Dragon by Elizabeth Hillman
Children's Chapter Book Recommendations from Readers
Charlotte's Web by EB White
The Wizard of Oz by L. Frank Baum

The Adventures of Tom Sawyer by Mark Twain

Black Beauty by Anna Sewell

The Jungle Book by Rudyard Kipling

Oliver Twist by Charles Dickens

The Hobbit by J.R.R. Tolkien
Hatchet by Gary Paulsen
Harry Potter Series by J.K. Rowling
Chronicles of Narnia by C.S. Lewis
The Wind in the Willows by Kenneth Grahame
Jonathan Livingston Seagull by Richard Bach
Aesop's Fables by Aesop
20,000 Leagues Under The Sea by Jules Verne