After two and a half years of being bound in white leather, it's time for a change. The Truth is now available in paperback, with a new subtitle to boot:  An Eye-Opening Odyssey Through Love Addiction, Sex Addiction, and Extraordinary Relationships.
Order your paperback copy of The Truth anywhere books are sold:
My ONLY Book Signing
Join me for a discussion of the hidden forces behind our behavior, an intimate Q&A, and a signing of the new paperback release of The Truth at Book Soup in Los Angeles on Thursday, May 3rd at 7:00 PM.
For those of you in the Inner Circle, we will also expand on our Deep Inner Game discussions there.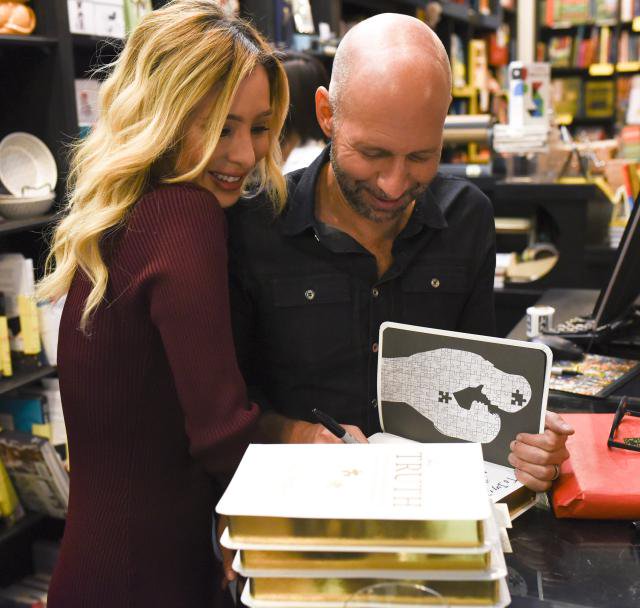 Bonus Content
And of course, after you read The Truth, be sure to utilize of all of the resources in the Quick-Start Guide to Healing Trauma and Psychological Wounds: http://www.neilstrauss.com/neil/healing-trauma/
If you haven't yet faced The Truth, here are some of the lessons that I see readers on social media quoting the most:
Only when our love for someone exceeds our need for them do we have a shot at a genuine relationship together.
They say when you meet someone and feel like it's love at first sight, run in the other direction. All that's happened is that your dysfunction has meshed with their dysfunction. Your wounded inner child has recognized their wounded inner child, both hoping to be healed by the same fire that burned them.
Free PDF of The Truth
For a limited time, you can read this free PDF excerpt from The Truth: https://aerbook.com/books/The_Truth-68192-202123.html