Today, I would like to talk to you about porn.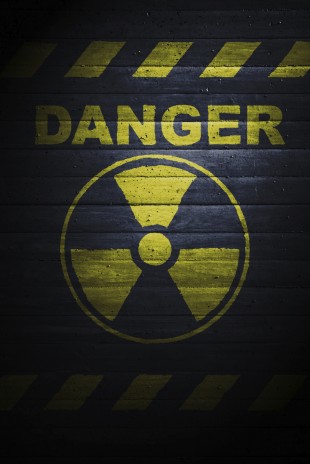 Links to articles hit my inbox on a regular basis. Some of them good useful information. But a lot, is just Survival Porn.
When you think of porn – not the acts going on, but the plot – one of the first things that comes to mind is how implausible it is. Sure, there is a remote chance that you will be delivering a pizza
to a sorority only to be invited in for a 12 girl pileup. Why not!
People that read to much Survival Porn remind me of a Friends episode. Joey and Chandler end up getting the "special" channel for free. Next thing they know they are hooked and can't stop watching it. When they turn it off and rejoin the rest of the world they are shocked that life was not like the skin flicks they became consumed by.
Reading to much Survival Porn is a lot like that episode of Friends. Your left saying, "I went to the bank, and the teller totally did not turn into a zombie and try to eat me. Can you believe that?!"
Survival Porn is that article that passionately tells you the world is about to go to shit, but their reasons are weak and data is one sided. It's fun to read and maybe even it sucks you in (no pun intended) a little. There's nothing wrong it, unless you don't stop to think critically about it.
Reading critically is an important yet under appreciated skill. When it comes to survival information, this skill becomes exceptionally important. Bad information could waste your time and energy, harm you, or worse–kill you.
Four ways to tell you are reading Survival Porn:
Referenced material is a stretch of correlation and logic.
Using Movies or TV shows to backup a stance on anything other than Movie or TV trivia.
Presenting opinions as facts and not referencing hard independent research.
Anything that references "the Hordes".
Mathematian and philosopher W.K. Clifford once wrote, "It is always, everywhere, and for anyone, to believe upon insufficient evidence.
I can makeup crap all day long. I can even talk at length about things I think might happen, but till there is evidence to support my ideas it's all just hot air. As a survival writer, I keep these far out ideas restricted to Thursday nights with my buds till their is solid data supporting a far out idea.
Movies and TV shows rarely have any basis in reality. Often everyone involved in the making of the movie has little to no expertise in the topic. They may bring on a "technical adviser", but that person can be anyone that says they are an expert. Any advice can also be thrown out as "not fitting into" the directors vision. When was the last time you saw someone hold a gun correctly in a tv show or movie?
Every rule has exceptions. For this I will give Dual Survival and Survivor Man an exemption. As of yet I have not seen anything that was not actually true.
Roving Hordes seem to be an obsession within the community and it is a pet peeve of mine. Group sizes over 150-230 (Dunbar's number), tend to fall part. There is also extremely limited evidence of group formations like these. More than likely we would see small groups – under 20 – of thugs. My hypothesis is that thugs would die off quickly as they would be reckless and ill equipped to deal with the circumstances. Those that survive will stick to harassing the weaker in society. If you look at nature, predators that survive do so by not picking fights they are not sure to win.
What harm is there in Survival Porn? Nothing as long as you read critically.