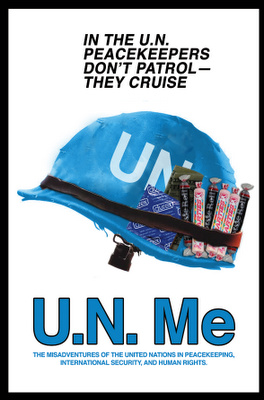 The U.N. regularly finds itself at the center of conspiracy theories. And as the protagonists in such fictional works as Patriots. But the following is an actual documentary–or as the producer/director described it as a "Docutainment" (Entertaining Documentary).
Horowitz–the producer/director– is known for is comedic spin or serious topics. In U.N. Me he sets out to expose the corruption and ineptitude of the U.N.. So instead of producing a boring 90 minute documentary, it's laced with dry wit.
If you're thinking this is a right wing rant, you'd be wrong. It turns out that the staff behind this film cover the spectrum. Editors and writers from Michael Moore's crew, The Onion, The Daily Show, amongst others. The aim was for the information to be presented without a political bias.
Seems they struck a cord. The staff claim to have received personal death threats before the film's release.
Wondering what this has to do with survival?
The answer: Everything.
If the sheepdogs are themselves becoming the wolves, it might have an impact…
U.N. Me comes out tomorrow–June 1st. Here's a clip for your Docutainment viewing pleasure…