This post is packed with information that will definitely change your life. Since it's dense, here's a quick guide to what's below:
A link to Neil and Gabby's best Truth Barrel podcast yet, filled with tips and strategies to enhance your quality of life and productivity.
An outline of some of the key things they mention.
A list, with links, for all apps, products, and websites they mention.
Have fun!
NOTE: If you're short on time, start about 2/3rds through for an avalanche of tips and products they recommend.
In this special episode, Neil and Gabby interview each other to share the systems, tools, products, and ways of thinking that allow them to balance their lives while maximizing their productivity, health, community-building, and family time.
They start with the idea of dividing your life into broad categories or buckets (such as work, health, community, family, learning and self-care), discuss how these buckets change overtime (from being single to having a family), and then get into what you can do to make sure that you always feel fulfilled and satisfied.
Provided below is an abridged list of some of the best hacks, systems, and life-changing habits from the episode.
THE SIX BUCKETS
Work

Physical

Social

Family/Community

Learning

Self-Care

(r

elaxing, unwinding, meditation, taking care of the soul)
WORK
Some of you work a job separate from your passion projects.

In that case, go to bed earlier, wake up earlier—wake up and work a few hours on things that are your passion project before going to your day job.
You'll be happy all day at work because you accomplished something that fed you—now you can deal with the rest that of the day

Five Areas to your work life:

The things you do that you do not enjoy – shrink, eliminate, delegate, or automate those.
Stuff you do that you just do – you're indifferent to it. So shrink, eliminate, delegate, or automate.
Things you do when you should be doing more important things – create a system to eliminate these and get those compulsions under control.
Stuff you enjoy but are not your passion – you may want to reduce these too, or find a way to either connect them to your passion or think of them differently in the context of your passion.
The main area is the stuff that is uniquely you and what you can contribute to the world—make sure to spend 90% of your work time doing this
FAMILY
Separate children-time from time with your partner— you don't want these buckets to cannibalize each other. (Example: Love/sex/passion getting eaten by kids and family)
For advising your children as a parent, remember that your child is going through that chapter in their own life.
You can tell your children "do what you want if it feels right to you, but I have some thoughts on it if you want to hear 'em."
Making mistakes is part of that learning process, unless your kids are doing something dangerous.
Can you control another human being? No, but you can be a force of positivity and righteousness.
For romantic partners, be with someone that inspires you to not tone down one side of you, but add another entire side.
SELF-CARE
Learn to take compliments with grace.
Make a five-year plan. Then take a few days at the same time each year to re-think your future plan. So no matter how much time has elapsed, you are always on year one of your five-year plan.
If you spend time working out or just being in nature, you will be more productive with your work, even though you're taking time away from it—understand how these things play together.

DeepSleep

app: Andrew Johnson talks you through stress and helps you relax.
Take a day or a week to stop and rethink how you're doing your life and how you can make it better, happier, more free time for your passion – stop and re-evaluate your life.

Start designing how it works for you.
Embrace your creativity: it makes for such a great part of your life.
And use coconut oil – it does everything: your hair, skin, you can cook with it, and it is a safe lubricant.
EDUCATION
The education bucket can be divided into two subcategories:
Think about how you were spending your time six years ago.

Neil was pushing everything to the edge – work and writing, then partying. Occasionally reading books.
A lot of things that were important to you six years ago may no longer be important to you.

When you're on business trip, do you ignore buckets and put more into other buckets?
You have to learn how your buckets are always rotating.

If you eat like crap on vacation, next time keep eating well and you will feel much better when you come home.

Buckets change over time, and learning about new ways to fill various buckets is amazing, especially when you get stuck in habits.
You never feel smarter or more sure of yourself than when in your 20s.

All great wisdom says "we don't know anything."
So much bad stuff happens in the world out of absolute certainty.

Get a system in place, but stay open to learning, adapting and changing.
Every day you have an opportunity to do something totally different.
SOCIAL
If someone is speaking and you're rolling your eyes to yourself, maybe it's somebody you shouldn't have been with in the first place.
Your community can include aspects of the physical bucket as well—make the buckets work together in harmony.
It should feel natural to give to each other.
Ask, "are you giving to something lesser, or stepping up to something greater?"
You empower people when you say "hey I want to receive from you," not just learn and listen.
If you're giving more, you're getting more—even when getting is not on the agenda.
Accept invitations and say yes to many things outside of your comfort zone.
Do a group lunch or dinner with people you enjoy eating with.
PHYSICAL
Sports are a great way to build a community and feed multiple buckets.
It's a great avenue to encourage others around to share what they have, be there for one another, teach, and complement.
You are "the portal"—if you bring someone into a community who is polluting the energy, you are responsible for removing them from it.

Fit.Net

is a website with short and long workout recommendations.

HyperIce viper

: A roller that vibrates.

Voodoo flossband: Great for compression and mobility.

SuperNova ball

: It can be used to to help your back and glutes, plus a hundred other ways.
Try standing on golf balls: Stretch out the arches and foot tissue.
The

Marc Pro machine

: It's expensive but helps keep muscles fired up and and gives good recovery movement.

Especially helpful for when you are on an airplane for hours at a time.

For running indoors, use the

TrueForm Runner

machine—has the correct arc that lets your foot release behind you.
Get a

HulaHoop

that you can break down into a travel bag.

Warms up your spine.
Your stomach and glutes will get a workout.
Remember to hula in both directions.
Men too can learn to control and work that part of the body.

Use the

Gua Sha

scraping massage tool.
ACCOUNTABILITY
If you've built up years of habit, change is really hard.
If you can't do a new habit for a week or two weeks, assess and try to make it foolproof.
We all have one friend who gets up early, all jacked up—have them come to your house to get you up if you want to become a morning person. Just make sure you get to bed earlier.
Hire that same friend to take your phone. Have breakfast together. And even for just one hour, use that time to do your most important tasks.
You can keep each other accountable.
WHAT WE WOULD TELL OUR YOUNGER SELVES
Neil:

First of all my younger self wouldn't listen to me so it doesn't matter
Second I wouldn't give any advice because he has to figure it out for himself.

Gabby:

As a woman, don't take anything too personal.
Don't try to be less than or tone down.
Trust your parental instincts.
SLEEP
In the bedroom, use

Chili Pad

— make it as cool as 46 degrees or as warm as 118 degrees. This is especially useful if you and your partner differ on preferred sleep temperatures.
It can change your sleep, which will help with managing stress.
HOME SCENTS AND AMBIANCE
Scent is as important as what music does to a home – changes the ambiance, helps people get into the right mood

Eucalyptus smells for waking up.
Lavender smells for winding down.
Jasmine smells for relaxation.

Cire Trudon candles

: These have been made since the 1600s.
EMAIL
Do your emails in just one part of the day.
Train people on how you will interact with them.

If you respond to emails only during certain hours, 4-5pm each day—when you're only online for one hour —you can rip through them quickly.
If you don't respond right away, sometimes people figure out stuff themselves.

If there is a phone number in the email, and the task can be solved in one minute, just call.
Use email for things like contracts, data, and airlines. Everything else, schedule a call—this creates 80% less work.
Use NNTR at end of some emails—No Need To Respond
Create three levels of inboxes:

Public email: have someone else respond.
Personal email: check once per week.
Primary email: only 20 people have it, such as close friends, family, direct work partners. Some days you'll only get 3 or 4 emails.

Being responsive can be "Hey I'm busy now, but I'm gonna respond on Tuesday."
PROTECT YOU FROM YOUR LOWER SELF WITH TECHNOLOGY
Create systems to protect you from your lower self.
Use a program on the computer called

Freedom

: it blocks websites that are a time suck. Schedule every morning off-line from 3am to noon.
Make your phone unreachable.

Get

KitchenSafe

. It is made for people on diets. Lock your phone in there, set the timer, and be free from your phone for a set period of time.

To combat the distraction of family and the comforts of home, get your work done somewhere outside of home like a cafe or a library.

At the library you can work in a quiet space, and there's someone at a reference desk—a free assistant and great underused resource.

Use

Todoist

or

Evernote

for taking notes.

Break tasks down to small and big.
Do big tasks first because the small tasks list will always refill themselves quickly.
Read the book

First Things Firs

t.
AUTOMATION OF TASKS
Look for the parts in your life where you make the same decision every day so you can use your intelligence on other things.
Get the book Willpower.
Lunch: Find a local delivery place, pick out the five meals you want each day. When you get bored of a food, switch it out for another.
If you spend a lot of time in an office, have your clothes for each day of the week laid out.

AnyList app

– anyone can add to the grocery list, so whoever sees the item first will grab it.
GREAT PRODUCTS TO TRY
Laird Hamilton says that when buying new things, cry once—meaning pay enough for quality the first time so you aren't wasting time, money, and energy on buying cheap crap every few months.
Kitchen

EuroSpa

– use the anti-bacterial eucalyptus oil.
A high-quality ceramic pan is great for cooking.
Get a

Vitamixer

– make sure it's something that's not hard to clean.

Add minerals to your drinks twice a day.

Pink salt

also helps boost your system to function better.

Magnesium

drops help with sleep.

Mushroom

health supports immune system.

Chaga tea

and

turmeric.

Nyacin

by Nutripseudics helps endorphin levels.

Colligan

products go well in smoothies.

Be wary of creating dependencies on supplements.

It is important that you do these a few weeks on, a few weeks off – let your system do its thing.

Get your supplements on

vitacost.com

and

ThriveMarket.com

Other great resources to change your life:

Fooducate

app helps you scan products at the grocery store to learn more about them.

Sidechef

is a voice command app so you can keep cooking and not worry about getting sloppy ingredients on your phone or iPad.
NIGHT ROUTINE
Use Japanese clay soap

deitanseki

. It is an easy way to clean your face and doesn't have damaging ingredients.
Try black soap:

blackalafia.

Lavender oil can be used on a bug bite right way. It helps with itching and swelling.

Use Gel for wounds.
Use spray in the nose and ears if you submerged in water that might be dirty.
LISTENERS, LET US KNOW
What are your personal buckets?
How do you build community?
What's going to survive after a solar flare or an electromagnetic pulse?
What would you tell your younger self?
How are kids going to have time to get good at anything if they can't concentrate long enough?
Links For Items Mentioned
Apps
Freedom: Internet, app and website blocker
Todoist: To-do list and task manager
Fooducate: Lose weight and improve your health with a real food diet
SideChef: Step-by-step cooking
Fitnet: Video fitness trainer
DeepSleep: Guided meditation
Happify: Science-based happiness games and activities
AnyList: The best way to create and share a grocery shopping list
Products
kSafe by Kitchen Safe
Deitanseki soap
Mother Dirt AO+ Mist
Alaffia – Authentic African Black Soap
Lavender oil
Colloidal Silver Nasal Spray
HyperIce Vyper
Voodoo Floss Band
Supernova
Marc Pro
TrueForm Runner
Portable hula hoop
Gua Sha Scraping Massage Tool
ChiliPAD
Electronic Essential Oil Diffuser
Cire Trudon Spiritus Sancti candle
Eucalyptus oil
GreenPan ceramic pans
Vitamix blender
Pink Himalayan Salt
Magnesium oil
Cannabidiol (CBD) drops
Four Sigmatic Mushroom Coffee with Cordyceps & Chaga
Four Sigmatic Mushroom Coffee with Lion's Mane and Chaga
Chaga mushroom tea
Nutraceutics ProEndorphin
Collagen peptides
Coconut Oil
Books
The Game by Neil Strauss
The Truth by Neil Strauss
First Things First by Stephen R. Covey, A. Roger Merrill and Rebecca R. Merrill

Willpower by Roy F. Baumeister and John Tierney
Movies
Websites
Vine
Search for a library
Vitacost.com
ThriveMarket.com
Articles
Permanent tourist
'Twitter is shutting down Vine' article from Business Insider
Solar flare
Electromagnetic pulse (EMP)
Cortisol
People
Gabrielle Reece
Laird Hamilton
Tim Ferriss
Hollie McKay
Tom Barrack
John Durant
Kelly Starrett
Viggo Mortensen
PREVIOUS EPISODES
Episode 9:
84 Hacks, Systems, and Gifts To Massively Improve Your Life – Gabby and Neil
(12/6/2016)
Episode 8:
Raising Children Without a Power Struggle and Building Healthy Relationships with Hand in Hand Parenting
(11/29/2016)
Episode 7:
The Acting Discipline and Raising a Child with Special Needs with John C. McGinley
(11/22/2016)
Episode 6:
Rethinking Medical Care & Childhood Vaccinations with Dr. Jay Gordon and Jake Peters
(11/15/2016)
Episode 5:
Changing Your Habitat for Better Health with John Durant, Part 2
(11/8/2016)
Episode 4:
Changing Your Habitat for Better Health with John Durant, Part 1
(11/1/2016)
Episode 3:
Laird Hamilton and Greg Long on Re-Evaluating Death to Improve Performance
(10/25/2016)
Episode 2:
Surviving Death with Marc Weingarten & Larry Miller
(10/18/2016)
Episode 1:
Mark Healey on Facing Fear, Surviving Shark Attacks, & Extreme Breath Holding
(10/11/2016)
Email your questions to Neil and Gabby:

[email protected]
Subscribe to the Podcast and Rate It on iTunes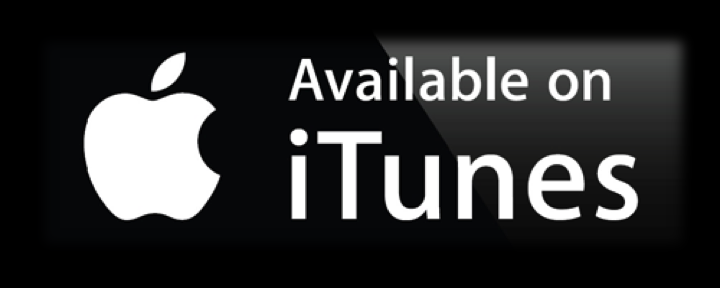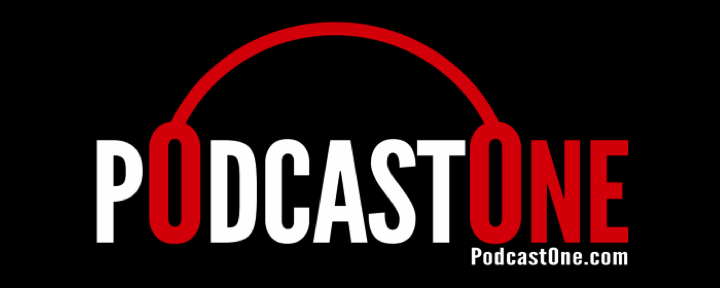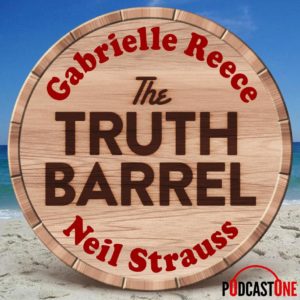 Podcast: Play in new window | Download